Industries We Support
nxtMOVE partners with clients in a broad range of industries looking to take control of their strategies in fast-paced environments.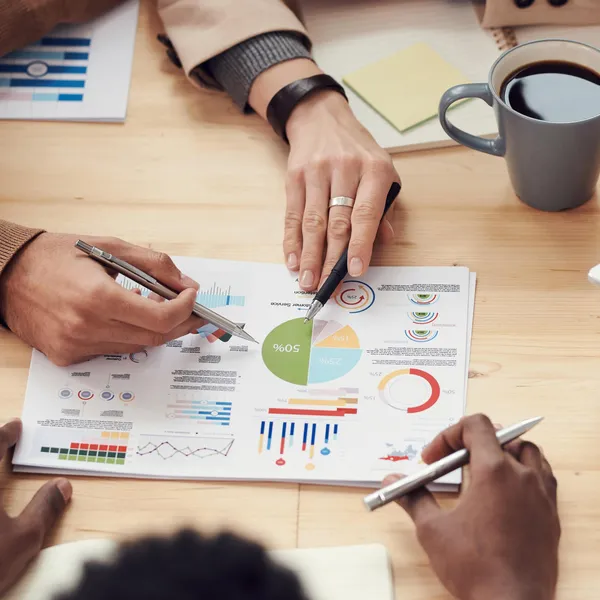 Our research and consulting supports clients from those developing machines clearing land for new construction, through those building or refurbishing structures, to companies providing the finishing touches for commercial and residential construction. Clients come to nxtMOVE for insight on markets covering equipment, tools, building materials, and finished goods.
nxtMOVE works with leading healthcare companies including hospital systems, equipment suppliers, and medical device companies as well as companies supporting the healthcare space like payers and payment processing companies. Our work for these companies includes in-depth customer assessment, new idea generation, competitor monitoring, and strategic market assessment for future initiative planning that helps them adjust quickly in a market that changes at lightning speed.
nxtMOVE has supported manufacturing companies since 1982, providing current insights on their markets, customers, and other benchmarks to help develop their strategies. From traditional manufacturing methods to automation and the digital conversion among progressive companies, nxtMOVE's partnership provides insight to navigate changing markets.
We partner with iconic brands in the vehicle and heavy equipment space. Our clients build things and move people. From large construction equipment manufacturers to recreational vehicle suppliers, we have helped these brands understand customer needs around product development, competitive landscaping, and market entry. When you are a leader, market insight is one of your primary tools to defend market share.
Consumer taste, product preferences, and ways to purchase continue to change based on new trends, supply chain challenges, demographic changes, and new influences from social media. Understanding how suppliers keep abreast of consumer sentiment and what moves competitors are making to maintain market share is key to success. nxtMOVE understands this and provides timely perspective through both online survey and in-depth interview research methodologies.
Understanding risk in a quickly changing world is key to the success of our insurance and finance clients. Healthcare and Property insurance carriers work with nxtMOVE to profile competitors' offerings, understand customer perspectives of changing dynamics, and benchmark best-in-class companies from which to learn how to best provide their required products and services.
Customer diligence and Market Landscaping continue to be frequently overlooked during the build-up to deal closing. Understanding customer perceptions of the target acquisition, how the target fits in the overall market, and what strategies an acquiring company can pursue immediately after closing are areas that nxtMOVE's research covers for pre- or post-LOI activities.
"When my company was undertaking a complete redesign of our professional laundry product line -- a high-risk and very expensive project -- we used you and your team to execute market research to understand the actual needs, desires and preferences of our customers. This was a complicated project that required a lot of cooperation to set-up properly before execution. I'm delighted to say the process was highly professional and the results were exactly what we had hoped for: the research yielded specific actionable conclusions that were the decisive element in our decision as to what the design of our new line of equipment should be. We implemented the conclusions of the research which were incredibly impactful, and the result was a smash success! Had we not engaged you to do this work we undoubtedly would have blundered and not enjoyed such success. I can't thank you enough."
- CEO
"…We began our acquisition search engagement believing we knew everyone in the industry. However, nxtMOVE, through its focus on primary research, continuously introduced us to attractive acquisition targets that were unknown to us. nxtMOVE's ability to provide high quality candidates and develop competitive insights into the most promising companies greatly enhanced our evaluation process. With nxtMOVE's help, we were able to complete an acquisition and meet our goal of doubling revenue to $400 million. Moreover, Wall Street continues to applaud the strategic and financial value of the acquisition. In the end, nxtMOVE's buy-side M&A services proved to be of greater value than even we expected."
- VP Finance & CFO
"We initially retained nxtMOVE to help us clarify and evaluate the potential synergies of a select group of companies in our marketplace. We were so impressed with nxtMOVE's ability to gather and analyze company data, we asked them to assist us in evaluating the competitive position of a potential acquisition target as part of our due diligence process. We specifically tasked nxtMOVE with assessing the future revenue stability of the target by talking to several of the target's customers. On nxtMOVE's recommendation and supporting data, we proceeded with the acquisition, which has become an integral and significant component of our business."
- President and CEO
"As we explored expanding Industrial Products & Services into high growth near neighbors, nxtMOVE's team sat with us and developed a customized program for not only quantifying the opportunities and identifying the leverage points, but provided the depth that we needed to really understand our channel partners / customers and end users. Where many consultants would provide a bunch of data and dollar figures, nxtMOVE initiates a process that utilizes qualitative research to support quantitative data, which helped us to understand why business or end customers were acting in a particular way and how we should act on them. They are a valued partner that we will continue to go to for actionable decision support."
- Sr. VP of Marketing